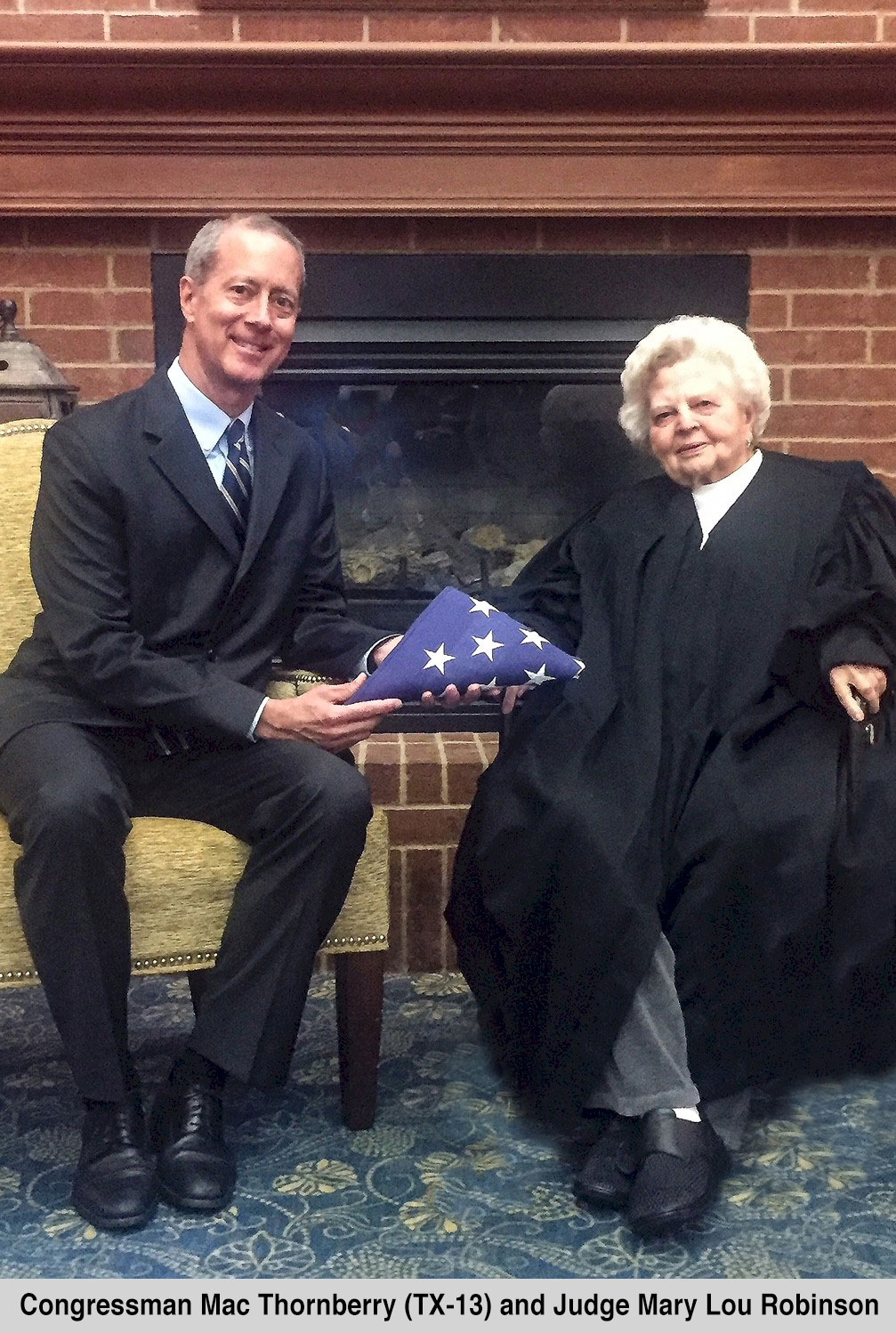 WASHINGTON—U.S. Senators John Cornyn (R-TX), Senator Ted Cruz (R-TX), and U.S. Representative Mac Thornberry (TX-13) released the following statements after President Trump signed into law their legislation to rename the federal building and courthouse in Amarillo the "J. Marvin Jones Federal Building and Mary Lou Robinson United States Courthouse":
 
"With the renaming of the Amarillo federal courthouse, Mary Lou Robinson's countless contributions to both Amarillo and the justice system will be highlighted and remembered for generations to come," said Sen. Cornyn.  "I'm grateful to my colleagues in both chambers and to President Trump for their support on this bill."
 
"I am grateful President Trump has signed this bill into law," Sen. Cruz said. "Naming the Amarillo courthouse after Judge Robinson will serve as a lasting tribute to her career of dedicated service to Texans."
 
"Judge Robinson is a legal pioneer who is universally respected and admired.  She has always set high standards for herself and others.  Our legal system has benefitted from her hard work. Attaching Judge Robinson's name to the federal courthouse in Amarillo is meant to honor her and her remarkable record of service, but it will also encourage and inspire others to follow her example," said Rep. Thornberry. "I am proud to have the names of these two outstanding public servants on our federal building and courthouse in Amarillo, TX."
 
Mary Lou Robinson has served as judge of Potter County Court, the 108th District Court of Texas, as Chief Justice of the Seventh Court of Appeals in Amarillo, and the U.S. District Court for the Northern District of Texas.